About Nukunonu
Nukunonu is the middle one of the three Tokelau islands, just 300 miles above Samoa in Oceania, and halfway between New Zealand and Hawaii.
Nukunonu was originally settled by Polynesian emigrants from surrounding island group. The Tokelau Islands were made a British protectorate in 1889. They were transferred to New Zealand administration in 1925. According to a UN report, these low-lying islands will disappear in the 21st century, if global warming continues to raise sea levels.
Tokelau consists of three atolls, each with a lagoon surrounded by a number of reef-bound islets of varying length and rising to over three meters above sea level. Nukunonu is of these atolls.
There is no airstrip in Nukunonu or any of the other Tokelau atolls. The religion of Nukunonu is Roman Catholic. It's industry is copra production, woodworking, handicrafts and fishing.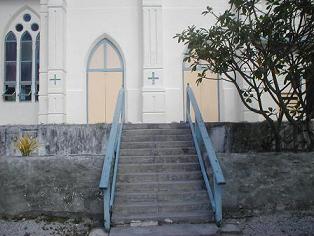 For more information about the Tokelau islands, please visit it's Internet domain name administrator Dot TK, available online at www.dot.tk.